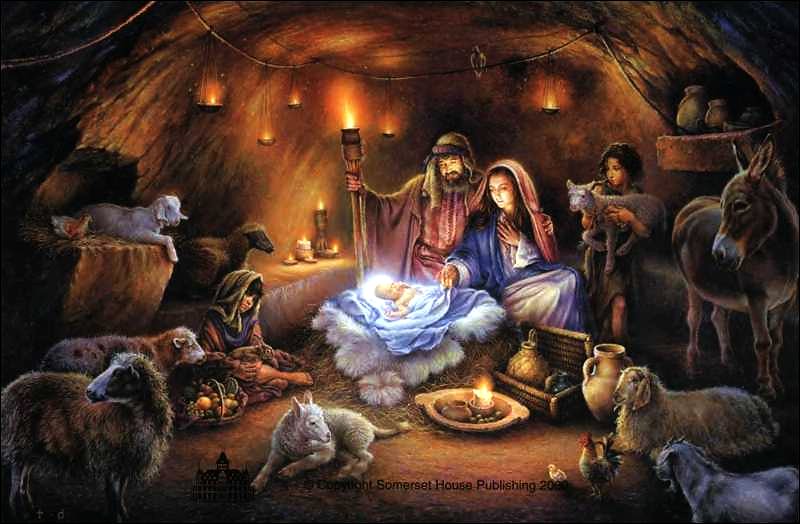 I really love the Christmas season. Not only does it mark the beginning of winter around here, but it brings delight through things like music, eggnog, decorations, evergreen trees and family. While all of these are great things in and of themselves, it is possible to get swept up in it all, forgetting the reason we celebrate in the first place- the birth of Jesus Christ, the long-awaited and promised Messiah who brings radical and lasting change to those who believe.
One of the ways to help remember Jesus while all the hype is on Santa is to incorporate traditions that bring the focus back on Him. These can be as simple as reading the Christmas story from the Bible (You could do it on a particular day or break it up. My personal favorite account is from the book of Luke). Or it could be more involved such as helping others with a spirit of servantude emulated by Jesus. Emily, from
Inspired Homemaking
suggests deliberately listening to music that centers around the birth of Christ.
By deliberately putting Christ into your tradtions, you'll discover a more meaningful Christmas.
I've personally found that with the secular focus of "Happy Holidays" increasing, the term Merry Christmas has a stronger meaning for me. I feel the joy of His birth much more when I say this to a stranger or friend. Although they may not feel the same way, it helps to keep my focus where it needs to be!
What traditions do you have that center on Christ? How have they changed your view and/or experience of Christmas? Share your comments below!