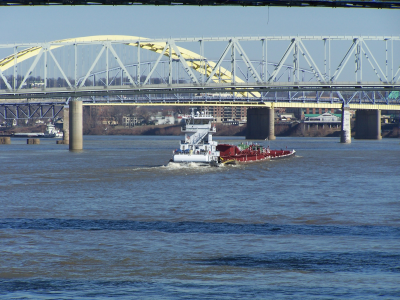 Today I rediscovered the power of a
fun run
-- running somewhere
new
and exciting! I had come to dread most of our runs, because they were
all along the same route
. Today we decided to go
down by the river
and just run for a set amount of time, rather than trying to do exact mileage. I'm telling you, it definitely put the fun back in the run! I never thought I would use those two words in the same sentence, so it really
shows how far I've come.
Even though the run was still rather challenging, I liked
not knowing what was around every corner
. I liked the feeling of running in a new place with less traffic and
more open air
. From now on, I am going to start a collection of runs that include life outside my residential streets that make me motivated to get out there!
Do you run better when you are in unfamiliar places? How often do you switch up the scenery?